K-6 Lottery
Download the 2018/19 Kindergarten-Grade 6 Lottery Submission Form.
Preschool Lottery
Download the 2018/19 Preschool Lottery Submission Form.
Lottery Process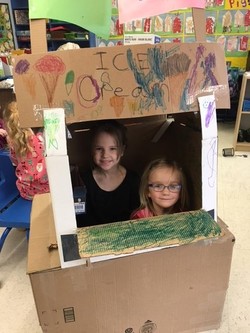 The first round of the lottery begins the day after our Open House. In the event of available spaces, all student names received for each grade are randomly selected for registration. Following selection, parents are contacted by phone to let them know their child's name was drawn and that they need to attend our Registration Day to complete registration. The lottery process continues anytime space becomes available (if a student withdraws enrollment or a lottery winner declines a space) until the end of September.  Please note: If you have more than one child in the lottery, we cannot guarantee that spaces will be available in each grade; siblings are registered only if spaces are available. In the event that your older child is registered and you have younger children not yet old enough to attend school, they will be grandfathered in and registered the year they are eligible. We do not transfer students in mid-year (after September 30th) even if spaces become available due to the structure of our programming. 
In the event that your child's name was not drawn in the lottery for the upcoming school year, you are welcome to add your child's name to the lottery for the following year.