ADMazing Coupon Books Fundraiser
Don't forget to order you ADMazing Coupon Books. $20 gets your $100s in savings. Students return your envelopes to the school office by October 15th. Community members, call Lisa Leflar at 780.468.2598 to place your order and arrange for pick up.
Registration for 2017/18
We are currently accepting a limited number of registrations for Grades 3 and 5, and although we are currently full in other grades, we are accepting Lottery Submission Forms in the event that an opening becomes available. Please email leflarl@suzukischool.ca or call 780.468.2598 for more information.
Suzuki Shines
"Our purpose does not lie in a movement to create professional musicians, but to create persons of a beautiful mind and fine ability. We engage in human education through music so that children will grow with beautiful and high sensitivity, through an unparalleled, uniquely musical approach." Dr. Shinichi Suzuki

Welcome to the unique educational experience that is offered at Suzuki Charter School. Our mandate is to provide a holistic education where every child achieves academic, personal and musical excellence. Based on the philosophy of Dr. Shinichi Suzuki, students, staff, parents and partners work together to create a nurturing learning environment to support student mastery. At Suzuki Charter School we learn and play in harmony.

We are excited to embark on a learning journey with you this year as we all strive to support each child in achieving academic, personal and musical excellence by designing opportunities for student mastery, a positive nurturing environment and strong partnerships between home and school. We wish you all a great year.
Traffic Flow and Parking Plan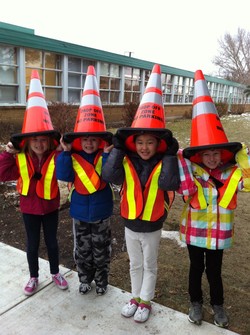 Student safety is of the utmost importance to Suzuki Charter School.  Because of this, we encourage all stakeholders to use the Traffic Flow and Parking Plan to optimize student safety over convenience.
Download our Traffic Flow and Parking Plan Map.